Onancock International Films
2nd Thursdays for 14 years
Onancock International Films has made the Roseland Theatre the place to be on the second Thursday of the month for fourteen years. If the crowds on the Eastern Shore of Virginia are any indication, this tradition will continue. Attendance is strong with well over a hundred loyal movie fans and new faces at every movie.
Onancock International Films is a non-profit group of movie lovers. Kitty Croke, Teri Betz and Tim Croke research and choose films from around the world that will entertain the Eastern Shore. The key is a variety of cultures as well as a mix of comedy, romance and more serious films.
Tickets for individual films may be purchased at the door on the night of the film for $8.00 per person.  Season tickets are available for the season at the Book Bin or at the theatre on the night of the movie.
SHOWTIME 7:30 PM
Hi from Onancock International Films, part of RCEC… usually showing great movies on the 2nd Thursday of every month at 7:30 and bringing exciting screen events to the Eastern Shore
For the first time in almost 15 years, we have suspended our movies and events so that we can all keep our distance and stay safe. Our last movie of the past season will become the first movie we show once it is safe to gather.
While the community aspect of seeing movies together is an important part of what we do, we will be trying to think of ways to keep sharing the experience. If you are on our mailing list, you will get an email from us. If not, check out Onancock International Films on Facebook.
Thanks to you, our faithful movie lovers, we have never missed a 2nd Thursday and RCEC has been bringing more and more people to the big screen. And we will again.
For now, keep watching movies in the safety of your homes and we will be back together at the Roseland Theatre for Britt Marie Was Here and Kinky Boots live theater as soon as it is safe.
See you at the movies!
<![if !vml]>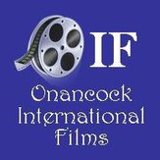 <![endif]>
For More Information, Contact Kitty Croke (757) 710-8135.
Roseland Theatre
www.roselandonancock.com
Onancock Theatre Corporation, 48 Market Street, PO Box 178, Onancock, VA 23417